Virtuoso Information Architecture
The information architecture I created consisted of a series of text documents and diagrams. This included specifications, style guides, access control specifications, and flow/layout diagrams. Two pages from an IA document (rendered as images) are shown below.
Primary layout page showing major segments and page layout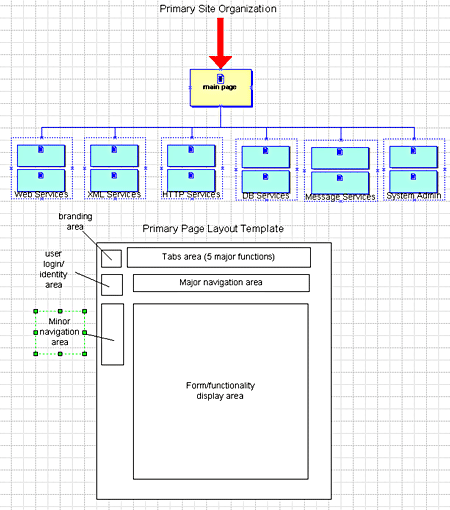 Internal navigation page showing parts of "XML Services"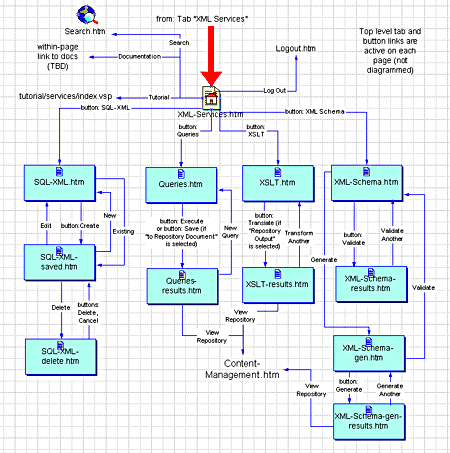 The full set of IA diagrams can be seen in this document (requires Visio to view).